The Best Places to Retire in Virginia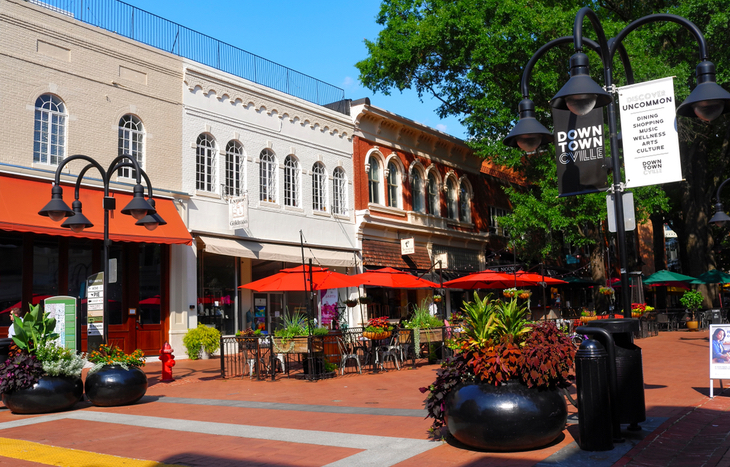 If you are nearing retirement and looking forward to a change of pace, you may be considering a move. While many plan to move to places like Florida for year-round warm weather, some retirees may be seeking out a more mild retirement location with four seasons.
Virginia fits the bill nicely for retirees, and there are several cities within Virginia that would be great options for cities to retire to. So as you near retirement, consider what you are looking for in this new stage of life, and check out these best places to retire in Virginia:
Williamsburg
If you want to retire somewhere full of history, Williamsburg is a great option. Home to Colonial Williamsburg, a living-history museum where visitors can experience what life was like in the 1700s, Williamsburg is a great option for retirees looking for a charming and historical Virginia city to retire to.
There is also plenty to do in the city for retirees who are looking to stay mentally and physically active. There are a variety of museums and galleries as well as great shopping and dining options. Plus, there is easy access to the beach and parks. There are also a variety of housing options for retirees, including homes, apartments, and condos, which appeal to many different lifestyles and budgets in retirement.
Virginia Beach
If you dream of retiring to a beach town, but don't necessarily want to make the move all the way down to Florida, consider Virginia Beach. Retirees love Virginia Beach because of the beach access, mild weather, and the multitude of activities available. Because it is also a tourist destination, there is so much to do.
There are golf courses for those looking forward to spending more time on the green in retirement, and there are parks, trails, a boardwalk, and plenty of dining and entertainment options. There are also opportunities for watersports if you are looking to stay active in retirement.
Like Williamsburg, there are a variety of housing options in Virginia Beach, including retirement communities. If you are hoping to rent but want more space than an apartment, be sure to look into houses for rent in Virginia Beach.
Charlottesville
Charlottesville is another good option for retirees in Virginia and is located in the Blue Ridge Mountains. If you don't dream of a beach retirement, perhaps you are called to the mountains, and Charlottesville would be a great pick for you.
Charlottesville is known for its many wineries and breweries, so if you imagine yourself wine-tasting or beer sampling in retirement, this is the Virginia city for you. There is also plenty to do outdoors like hiking, biking, and fishing. With options to live downtown or further out, there are housing options available for all preferences.
If you dream of retiring to beautiful Virginia, you have your pick of beach cities, mountain cities, or historical cities. There is truly something for every retiree in the Old Dominion State of Virginia.